This post was originally published on
this site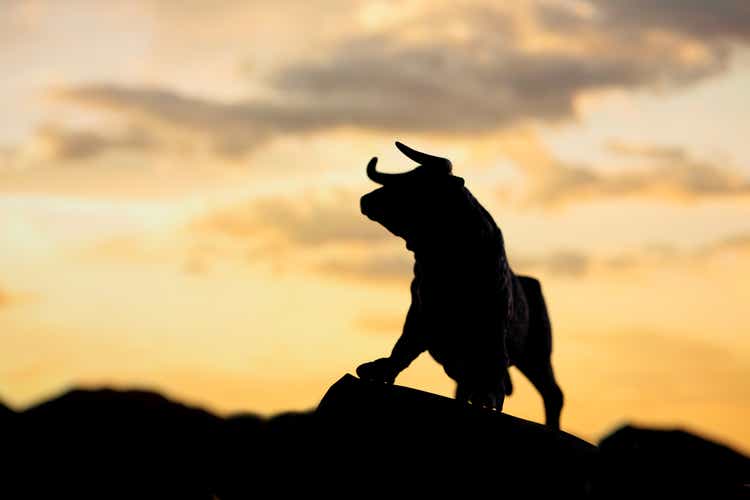 The very beginning of a new bull market is typically met with a tremendous amount of skepticism from investors. Meanwhile, stock prices start to rise inexplicably, climbing the proverbial "wall of worry." Lastly, bear markets have a history of ending in October more than any other month. Does all this sound familiar? Last week, the major market averages posted gains not seen since last November, as the consumer price index (CPI) continued to decelerate in December and profit reports from the largest banks were viewed as better than expected.
One of the most important pillars to my soft-landing thesis is the restoration of real (inflation-adjusted) wage growth in the second half of this year, which takes the baton from the melting mountain of excess savings that has helped consumers keep up with soaring prices. We are one step closer to that development with last week's Real Earnings report for December from the BLS, which accompanies the Consumer Price Index report. It shows real average hourly earnings growth on a monthly basis for November (+0.3%) and December (+0.4%) of last year, and I expect that to continue into 2023.
A return to annualized growth starts with monthly gains can be seen in a lessening of the decline from one year ago at -2.8% to last month's -1.7%. We also need to see a leveling off, if not an increase, in the length of the workweek, which impacts weekly take-home pay. The number of hours worked has been shrinking, as the labor market softens and the rate of economic growth slows. The chart below is an excellent pictorial of how the rate of inflation is on track to decline below the annualized growth rate in wages. Both are decelerating, but the rate of inflation is falling faster. I think this is critical to realizing a soft landing for the economy.
A return to growth in real wages should be reflected in a gradual recovery in consumer sentiment, and we are starting to see that happen as well. The University of Michigan's advanced reading of consumer sentiment for January rose sharply from multi-decade lows. The expectations index increased to 62.0 versus a forecast for 59.5, while the current conditions index soared to 68.6 versus a forecast for 60. As can be seen in the chart below, this is NOT what occurs in advance of a recession.
I think this important to note because the bearish narrative for the market, which is consensus, is grounded in the assumption that we will have a recession later this year. It is predicated on a rate of inflation that remains elevated, forcing the Fed to raise short-term rates above 5% to choke off growth in the economy. This is why the bear camp did its best to interpret last week's inflation report in the most negative light possible. The problem is that the stock market is not cooperating with a far more bullish interpretation, as noted by its year-to-date performance. In fact, inflation expectations for the year ahead fell for a fourth consecutive month, from 4.4% in December to 4% in January in Michigan's consumer sentiment index. That is another very positive rate of change, and it helps explain why the stock market has come charging out of the gates to start the new year.
While I am growing more optimistic about the prospect that a new bull market is underway, I am far more confident that the lows for the bear market in the S&P 500 are behind us. Another encouraging statistic comes from Jeff Hirsch at the Stock Trader's Almanac, who pointed out last week that the first five trading days of the year resulted in a 1.4% gain for the S&P 500. That gain comes in addition to the Santa Claus rally, which posted a gain of 0.8% on the last five trading days of 2022 and the first two of this year. Since 1950, this duo has posted positive returns 31 times. The month of January recorded a gain every time. If we make it 32, the market has a track record of posting a gain for the year 90% of the time. Those are pretty good odds.
Lots of services offer investment ideas, but few offer a comprehensive top-down investment strategy that helps you tactically shift your asset allocation between offense and defense. That is how The Portfolio Architect compliments other services that focus on the bottom-ups security analysis of REITs, CEFs, ETFs, dividend-paying stocks and other securities.