This post was originally published on
this site
Based on the marketbreadth assessed in the 3 conditions to be fulfilled, a new bull market could begin according to the stat in the past 20 years.
Watch the video below to find out how you could confirm the bull run with the most important element as mentioned in the video and at what circumstances could the bull scenario be violated (these are important).
The bullish setup vs. the bearish setup is 808 to 21 from the screenshot of my stock screener below. This is another positive sign, which is inline with the improvingmarket breadth to support the bull case.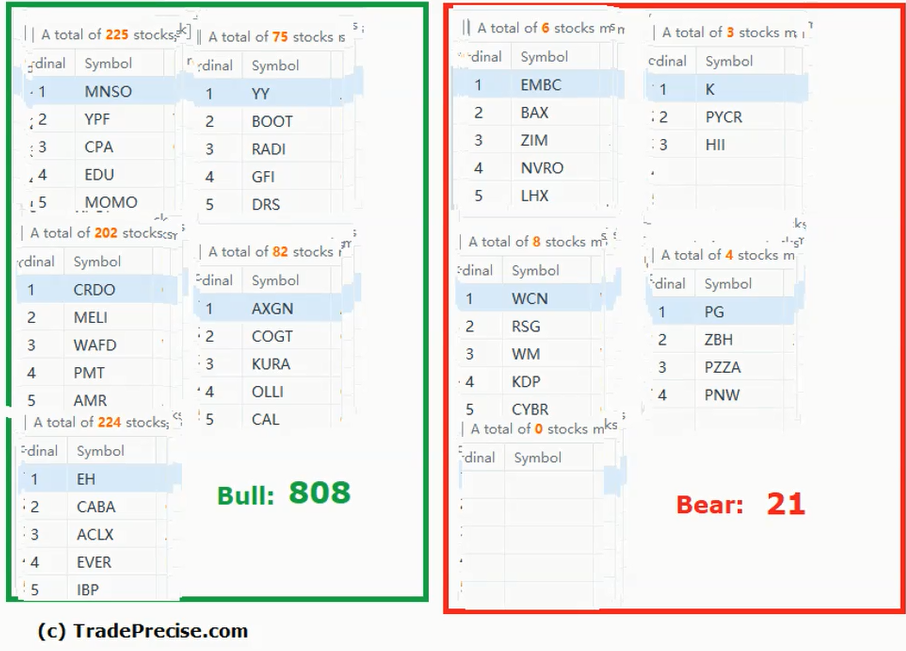 As the market is short-term overbought, watch out for a pullback and judge the characteristics of the reaction to anticipate the next move. Meanwhile, a trailing stop for trade management is great to protect your profit if you have been trading those outperforming stocks covered in the Weekly Live Group Coaching session for the past few weeks.