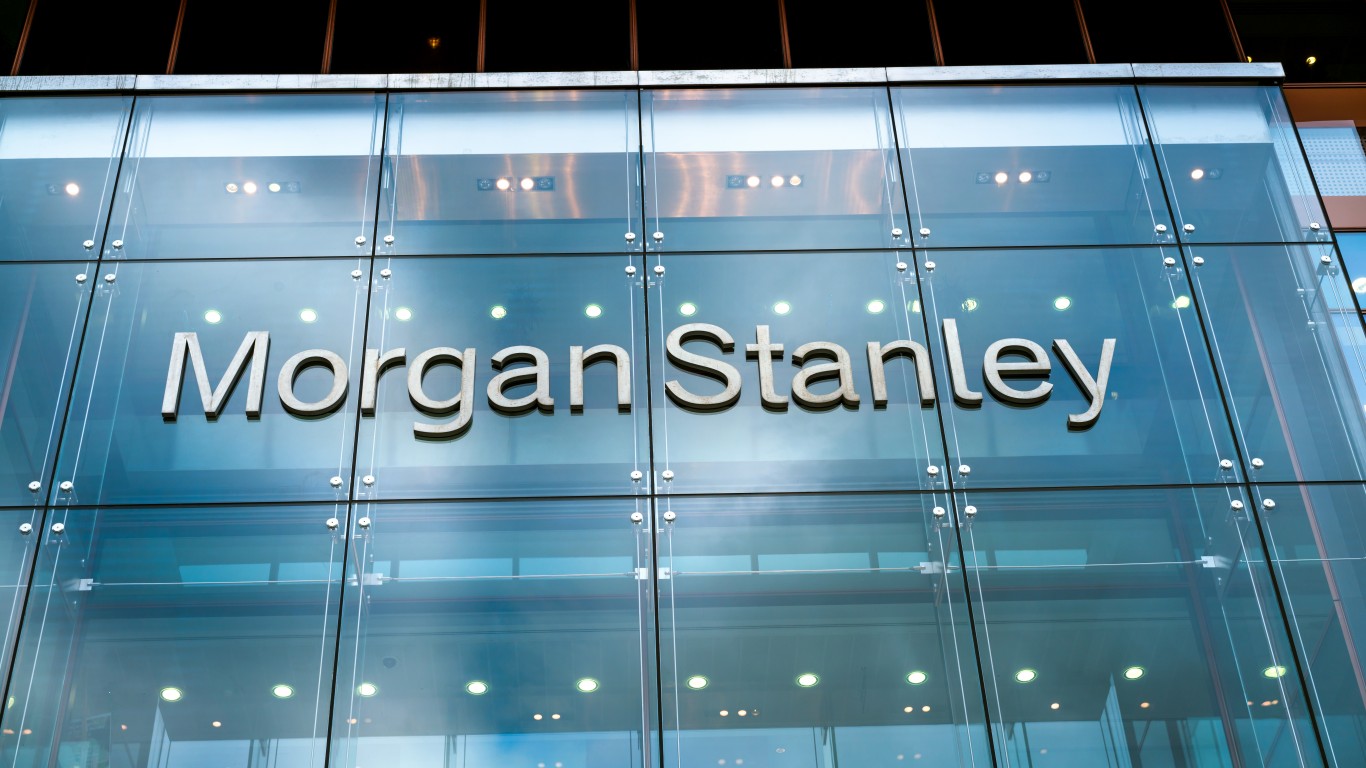 For years, it seems analysts and portfolio managers have anticipated the return of value stocks as the market has moved higher, and for years they have continued to underperform growth stocks. However, that appears to be changing in 2023, as almost every metric, from valuations to earnings for the growth arena, has started to roll over.
Value stocks are typically defined as those of a company with solid fundamentals that are priced below shares of its peers, based on analysis of price-to-earnings ratio, yield and other factors. The group bolted out of the gate in 2023 as all the major indexes were up over 3% to start the year, but Wednesday put a dent in those gains. But value stocks are still outpacing growth by a strong 3%.
We screened our 24/7 equity research database looking for true value stocks that are rated Buy by top Wall Street firms and that come with healthy and dependable dividends. Seven of them hit our screens, but remember that no single analyst report should be used as a sole basis for any buying or selling decision.
Ameriprise Financial
This company has been steadily growing assets under management and is a smart choice for investors looking to add financials. Ameriprise Financial Inc. (NYSE: AMP) provides various financial products and services to individual and institutional clients in the United States and internationally.
The company's Advice & Wealth Management segment provides financial planning and advice; brokerage products and services for retail and institutional clients; discretionary and non-discretionary investment advisory accounts; mutual funds; insurance and annuities products; cash management and banking products; and face-amount certificates.
The Asset Management segment offers investment management and advice, and investment products to retail, high net worth and institutional clients through unaffiliated third-party financial institutions and an institutional sales force. This segment's products also include U.S. mutual funds and their non-U.S. equivalents, exchange-traded funds, variable product funds underlying insurance and annuity separate accounts, as well as institutional asset management products, such as traditional asset classes, separately managed accounts, individually managed accounts, collateralized loan obligations, hedge funds, collective funds and property and infrastructure funds.
The Retirement & Protection Solutions segment provides variable annuity products to individual clients, as well as life and disability income insurance products to retail clients.
Shareholders receive a 1.51% dividend. Jefferies has a $390 price target on Ameriprise Financial stock. The consensus target is $347.90. Wednesday's $328.20 closing share price was down over 2% for the day.
APA
This company was long considered an industry leader when it was known as Apache, and the stock is perhaps offering one of the best entry points in the sector. APA Corp. (NYSE: APA) explores for and produces oil and gas properties. It has operations in the United States, Egypt and the United Kingdom, as well as has exploration activities offshore Suriname. It also operates gathering, processing and transmission assets in West Texas, as well as holds ownership in four Permian-to-Gulf Coast pipelines.
Sponsored: Tips for Investing
A financial advisor can help you understand the advantages and disadvantages of investment properties. Finding a qualified financial advisor doesn't have to be hard. SmartAsset's free tool matches you with up to three financial advisors who serve your area, and you can interview your advisor matches at no cost to decide which one is right for you. If you're ready to find an advisor who can help you achieve your financial goals, get started now.
Investing in real estate can diversify your portfolio. But expanding your horizons may add additional costs. If you're an investor looking to minimize expenses, consider checking out online brokerages. They often offer low investment fees, helping you maximize your profit.