The price of one Bitcoin (BTC) could exceed $1 million by 2030, states a report by US-based ARK Investment Management LLC. According to the report, Bitcoin mining will encourage and also use electricity from renewable carbon-free sources. According to the report, Bitcoin's market participants are maturing and are focused on the long term. As per last year's data, long-term investors hold 13.5 million BTC and more than 500,000 addresses exhibit long-term holding behaviour. These holdings were at an all-time high in 2021, the report said.
The establishment of property rights is expected to bolster the value of digital assets in the coming years as well, per the ARK Invest report. Historically, property rights, both physical and intellectual, have shown a positive relationship with GDP per capita, which is commonly used as a measure of standard of living. Digital assets, with decentralized proof of ownership, are likely to drive an increase in online spending per capita. ARK predicts that global NFT transaction volume will skyrocket from today's $22 billion to $120 billion by 2027, a more than five-fold increase.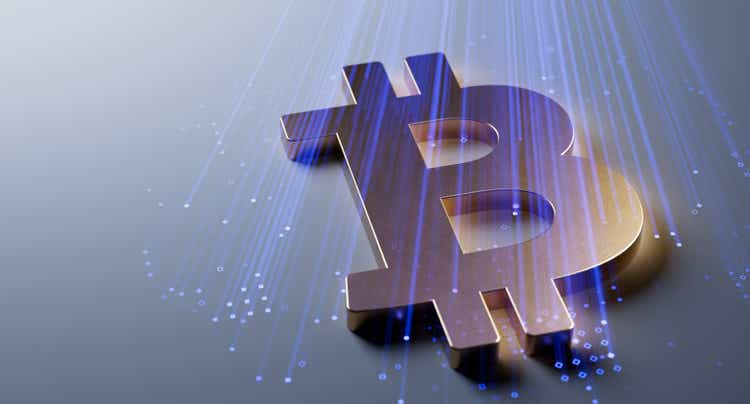 By onboarding billions of consumers and millions of merchants, digital wallets are poised to disrupt traditional banking by saving payment transactions nearly $50 billion in costs, ARK predicts. With 3.2 billion users, digital wallets have reached 40% of the world's population. According to ARK research, the number of digital wallet users is expected to grow at an annual rate of 8%, penetrating 65% of the global population by 2030.
The 2022 Bitcoin and crypto bear market has not dampened Cathie Wood's Ark Invest from maintaining its $1 million Bitcoin price prediction by 2030. The investment firm reiterated its Bitcoin forecast in a new report titled 'Big Ideas 2023', which also highlighted that innovation in technology is 'taking off.'
The report gave a brief outlook on industries such as artificial intelligence, digital consumers, digital wallets, public blockchains, smart contracts, precision therapies, molecular diagnostics, electric vehicles, autonomous ride-hailing and logistics, robotics and 3D printing and orbital aerospace.
The report further noted that Bitcoin is attracting institutional holders. Exchange-traded products, countries and corporations held 8 per cent of Bitcoin's supply as of November 2021. In El Salvador, which was the first country to permit consumers to use the cryptocurrency in all transactions, alongside the US dollar, in September 2021, 3.8 million people use the country's Bitcoin wallet, Chivo, suggesting 84 per cent adoption among eligible citizens.
"Chivo was settling $2 million in remittances daily as of October 2021, accounting for roughly 12 per cent of El Salvador's $6 billion in annual remittances and more than 2 per cent of its GDP," the report stated, adding that people have more Bitcoin wallets than traditional bank accounts in the Central American country. However, recently, the executive board of the International Monetary Fund (IMF) urged El Salvador to change its decision to make Bitcoin legal tender due to the financial risks and liabilities created.