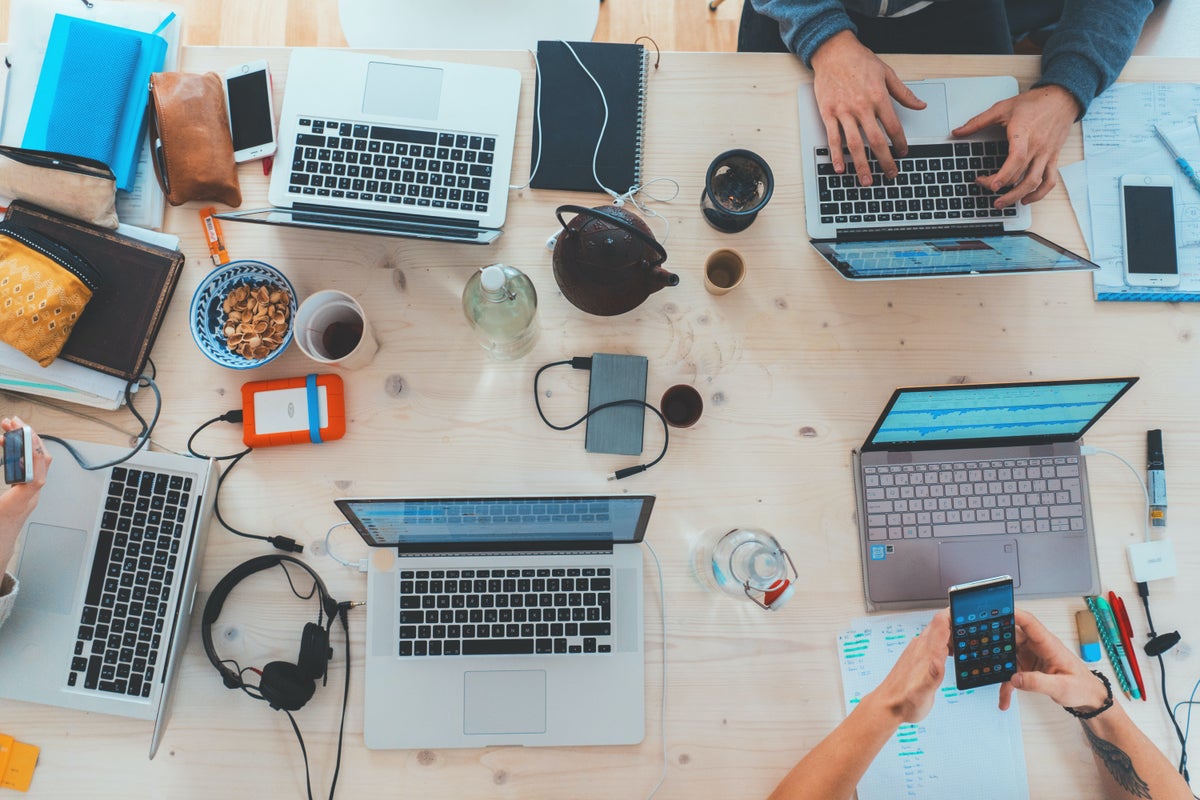 While recent market turmoil has been focused on valuation compressions in the stock market, there's another opportunity investors should consider as the market looks to rebound. 

What happened: Similar to the compression seen in growth stocks, startups have seen a significant decline in valuations across all industries and metrics. Despite artificial intelligence (AI) being one of the hottest areas in the startup investing world, some AI startups are raising at significantly compressed valuations. 
RAD AI, for example, is a startup currently raising on Wefunder, which means anyone can invest in the company for a limited time. On its Wefunder raise page, RAD says, "We've been told we could raise at a valuation at least double the listed price for this round given that AI technology and software companies consistently raise at 15-50x contracted revenues, but we chose to price this round conservatively."
To stay updated with top startup investments, sign up for Benzinga's Startup Investing & Equity Crowdfunding Newsletter

There might be something there. According to RAD's recent audits, the startup is currently sitting at 31x 2021's revenue. But RAD also saw 310% year-over-year revenue growth between 2020 and 2021. As of December 2021, the startup was sitting at a $2.2 million revenue run rate, coupled with triple-digit revenue growth, meaning the actual number is likely closer to 9x 2022's revenue. This is further backed by at least 10 new client announcements in the past few months. 
For an industry that often sees venture capitalists investing billions in startups at as much as 400x 12-month forward revenue projections, these compressed valuations present a strong opportunity for investors looking to capitalize on the current downtrend.
RAD is a startup that has developed the "world's first AI marketing platform built to understand emotion," according to the company. The rise of ChatGPT has shown AI's capabilities, causing the market to open up to using programs like RAD. According to case studies published on RAD's website, marketers are seeing an average 100% return on investment increase by using the RAD platform.
Retail investors can invest alongside venture capitalists: This opportunity is also allowing retail investors to invest alongside Venture Capitalists and Angel Investors. Venture capitalists (VCs) and legendary angel investors are investing in a number of startups alongside retail investors at the exact same terms. Sensate is another startup that has raised over $2 million from everyday investors and VCs alike. Legendary angel investor Martin Tobias is investing alongside retail investors with the same terms in Sensate's current round. 
Sensate is creating a wearable device to help users reduce stress by vibrating the vagus nerve when activated. 
This presents a rare opportunity to invest alongside these startup investing icons — something that was actually illegal a few years ago. 
Hundreds of startups are on equity crowdfunding platforms like StartEngine and Wefunder, which allow everyday investors to invest in startups. Because funding is down across the board, startups are creating more favorable deal terms to raise money. As lower valuations become more commonplace, investors can hunt for value to help play the rebound. 
See more on startup investing from Benzinga.