InvestorPlace – Stock Market News, Stock Advice & Trading Tips
Although the volatility of last year may tempt contrarians to go big this year, some funds should be dedicated to long-term stocks to own. Don't get me wrong – under the right circumstances, taking potshots can prove incredibly lucrative. Still, plenty of incidents that materialized in 2022 remain unresolved. Therefore, it's better to have a patient approach.
Further, when one focuses on long-term stocks to own, some of the emotions of active trading go out the window. Notably, if you participate in high-profile meme trades, you must be glued to your portfolio at all times. Otherwise, an aberrant blip on the radar may translate to severe losses. Of course, this process is incredibly stressful.
With long-term stocks to own, you're focused on the bigger picture, allowing you to not concentrate too heavily on the daily ebb and flow. If that sounds intriguing, read on for some compelling ideas for 2023.
XOM
Exxon Mobil
$113.35
DUK
Duke Energy
$101.82
VVV
Valvoline
$34.99
SAH
Sonic Automotive
$49.25
HRB
H&R Block
$37.44
BHP
BHP Group
$69.46
CVE
Cenovus Energy
$19.04
Exxon Mobil (XOM)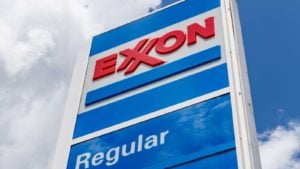 Source: Jonathan Weiss / Shutterstock.com
At first glance, oil and natural gas giant Exxon Mobil (NYSE:XOM) seems an odd inclusion for long-term stocks to own. After all, contemporary political winds dictate that companies and countries focus on green and renewable energy sources. In an ideal world, we would all use sustainable energy, ridding ourselves of a primary catalyst for military conflict. Unfortunately, we don't live in such a fantastical paradigm.
Even on the scientific front, Exxon Mobil and its ilk make tremendous sense for the here and now – and beyond. Mostly, it comes down to energy density. Like it or not, nations find it difficult to quit fossil fuels because they deliver so much power per unit of volume. Even if electric vehicles dominate our roadways, fossil fuel energy density will not be denied.
It's also telling that despite the political environment favoring green energy, Wall Street analysts still support XOM. Currently, the underlying company enjoys a consensus moderate buy rating. Thus, it's well worth considering for long-term stocks to own.
Duke Energy (DUK)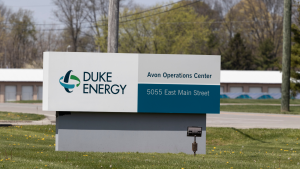 Source: Jonathan Weiss / Shutterstock.com
While public utilities don't exactly ring up the excitement factor, as a candidate for long-term stocks to own, investors should consider Duke Energy (NYSE:DUK). Primarily, Duke Energy benefits from inelastic demand. In other words, irrespective of pricing fluctuations, households will typically consume a certain amount of energy and resources. Therefore, Duke carries some economic insulation by default.
Another factor that tips the scale in favor of DUK centers on migration trends. Even before the coronavirus pandemic, many millennials moved away from expensive metropolitan areas to regions such as the Carolinas. With Duke covering said region along with other popular states attracting young professionals, the company stands on the burgeoning ground.
Finally, Duke also enjoys support from Wall Street analysts. Currently, DUK carries a consensus moderate buy view. And while the implied upside target of 4.5% isn't much to write home about, Duke also carries a forward dividend yield of 3.94%. Thus, it makes a solid case for long-term stocks to own.
Valvoline (VVV)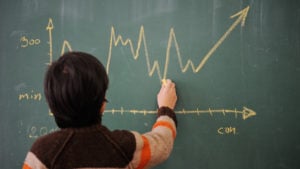 Source: Zurijeta / Shutterstock.com
As a manufacturer and distributor of branded automotive oil, additives, and lubricants, Valvoline (NYSE:VVV) also won't make the ranks of exciting long-term stocks to own. However, it does belong on your radar based on emerging social trends. As more people exit the Covid quarantine lifestyle, our roadways will start filling up again. Over time, that's going to be very lucrative for Valvoline.
Moreover, it's not just my opinion regarding the implications of increased traffic. Recently, Disney (NYSE:DIS) CEO Bob Iger requested that currently, hybrid employees return to the office at least four days a week. The transition will start on March 1. Likely, other big enterprises will follow suit, meaning it's going to get pretty busy on the freeways.
Interestingly, Valvoline carries a consensus moderate buy view (although it's only from two analysts). Further, for the most part since its fiscal first quarter of 2021, the company beat expectations for earnings per share. Therefore, it's worth consideration for long-term stocks to own, even if it's a bit odd.
Sonic Automotive (SAH)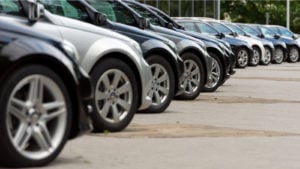 Source: lumen-digital / Shutterstock.com
At first glance, mentioning auto dealership Sonic Automotive (NYSE:SAH) on a list of long-term stocks to own seems imprudent. After all, the Federal Reserve went to town last year, raising the benchmark interest rate to historic highs. Naturally, the associated rise in borrowing costs hurt consumer sentiment for big-ticket items, including of course cars.
However, unlike finance gurus always whining and bickering about excessive car payments, the reality is that most folks use vehicles for transportation. They don't buy cars as status symbols. More importantly, in metropolitan areas across the west coast, people need their own rides. Otherwise, you're not getting anywhere. In some ways, then, companies like Sonic Automotive represent vital infrastructure.
Plus, consumers don't always choose to buy a new car – the car chosen for them. With the Wall Street Journal reporting that vehicles on U.S. roadways hit a record average age of 12.2 years, a deluge of replacements may be on the horizon. Thus, SAH makes logical sense as one of the long-term stocks to own.
H&R Block (HRB)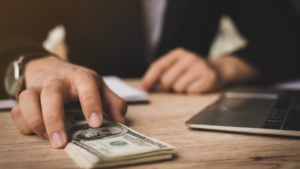 Source: shutterstock.com/CC7
Admittedly, you're going to want to be a little bit more careful with tax-prep consultancy H&R Block (NYSE:HRB). While other public securities crawled their way to the finish line last year, HRB soared above the stormy clouds. In the trailing year, HRB gained nearly 73%, a staggering figure when stacked against the S&P 500, which lost 13%.
To be sure, HRB did dip more than 6% in the trailing month, which might represent a small discount for interested investors. So, here's the rundown with H&R Block. If you've ever noticed that several programs exist to do your (W-2) taxes for free, it's for a reason. Like riding a bicycle, W-2s are very easy to complete once you get the hang of it.
Unfortunately, independent contractors (or gig workers under the context of the gig economy) must file 1099 forms. These involve greater complexities. As well, taxpayers incur a higher probability of facing an IRS audit (because of the self-reporting mechanism).
As the gig economy grows, more participants will realize just how ugly tax season can get. Thus, HRB remains a solid idea for long-term stocks to own.
BHP (BHP)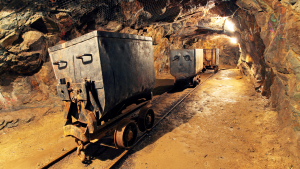 Source: TTstudio / Shutterstock
While electric vehicles may be the future, you'll notice that not everyone has the same confidence in individual brands. Personally, my gut tells me that the big dogs – you know who they are – will gobble up the sector. Why not? If big oil firms can buy EV charging operators for pennies on the dollar, why wouldn't the same happen to broken-down upstart EV makers?
Still, if you believe in the eventual dominance of EVs, then you should consider metals and mining firm BHP (NYSE:BHP). After struggling for much of 2022, BHP bounced back strongly in the past few months. Just in the trailing 30-day period, shares soared nearly 12%. At least some of this enthusiasm centers on the underlying core commodities.
With copper and nickel representing key components of EVs, BHP offers a broader approach to the automotive transition. In other words, BHP is a ticket seller, not a gambler. Combined with excellent profitability metrics and a stable balance sheet, the mining firm stands as one of the long-term stocks to own this year.
Cenovus Energy (CVE)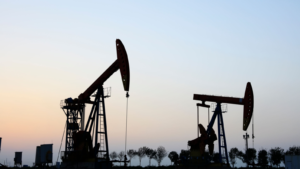 Source: zhengzaishuru / Shutterstock.com
As one of Canada's largest hydrocarbon specialists, Cenovus Energy (NYSE:CVE) organically makes sense because of sudden geopolitical relevancies. With a hot conflict in Eastern Europe, western nations and their allies abruptly suffered a dramatic loss of energy inflows. Naturally, the wild scramble for hydrocarbon-sourcing replacements bolstered Cenovus. It's a similar thesis to Exxon Mobil, making CVE one of the long-term stocks to own.
However, I'm not so much interested in Cenovus regarding what it has but rather what it may have. You see, Cenovus represents a major investor in nuclear fusion research and technology. Not too long ago, scientists reported a breakthrough in effectively reproducing the power of the sun. Should nuclear fusion become our everyday reality, you can kiss the oil wars of the barbaric past goodbye.
Now, such a fantastical scientific innovation may take decades to commercialize. Some of us might not be around to see it. Not to sound macabre but it's reality. Nevertheless, for those with a very long-term view of long-term stocks to own, CVE might intrigue them.
On the date of publication, Josh Enomoto did not have (either directly or indirectly) any positions in the securities mentioned in this article. The opinions expressed in this article are those of the writer, subject to the InvestorPlace.com Publishing Guidelines.
A former senior business analyst for Sony Electronics, Josh Enomoto has helped broker major contracts with Fortune Global 500 companies. Over the past several years, he has delivered unique, critical insights for the investment markets, as well as various other industries including legal, construction management, and healthcare.
More From InvestorPlace
Buy This $5 Stock BEFORE This Apple Project Goes Live
The Best $1 Investment You Can Make Today
It doesn't matter if you have $500 or $5 million. Do this now.
Early Bitcoin Millionaire Reveals His Next Big Crypto Trade "On Air"
The post 7 Long-Term Stocks Every Smart Investor Should Own in 2023 appeared first on InvestorPlace.