As the war in Ukraine heads towards the one-year mark, so far there has been only one clear winner — the US arms industry. 
There is no way Ukraine would have been able to hold out against Russia without American weapons.
But as the conflict rages on, there have been accusations from some EU officials that the US is profiting from the war through weapons sales and gas prices. 
Meanwhile, analysts have warned of excessive spending and the US military-industrial complex (MIC) expanding beyond what is needed in response to Ukraine. 
Defence budgets are also booming worldwide as countries replenish stocks sent to Ukraine and try to boost military capabilities in the face of mounting security threats.
Ultimately, the US defence contractors are set for a bonanza.  
But given the demand and urgency of the conflict, is there really any other alternative?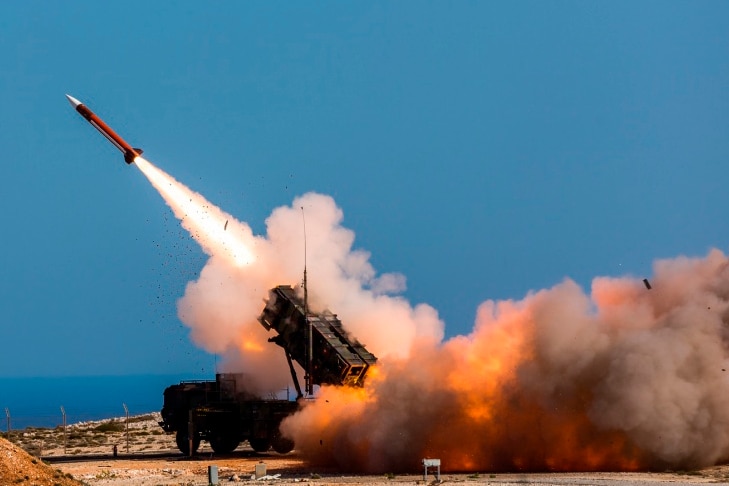 What are the issues with the MIC?
The military-industrial complex is a term coined during the Cold War to describe the relationship between a government and defence industry contractors that lobby for increased military spending.
A country's MIC has the potential to exert influence over government policy, especially if there are legislators who can benefit from the partnerships.
In the US, there is a wider vested interest in keeping the industry thriving, especially for local economies that are highly dependant on defence contractors for jobs. 
Charles Miller, senior lecturer at the ANU's school of politics and international relations, said about 800,000 jobs are directly tied to the sector.
"The local economy is highly dependent on defence contractors for its economic wellbeing," Mr Miller told the ABC.
"And that's not the Raytheons or the Boeings themselves, but what's called the secondary contractors — that is, the people and the companies that make a living by servicing them."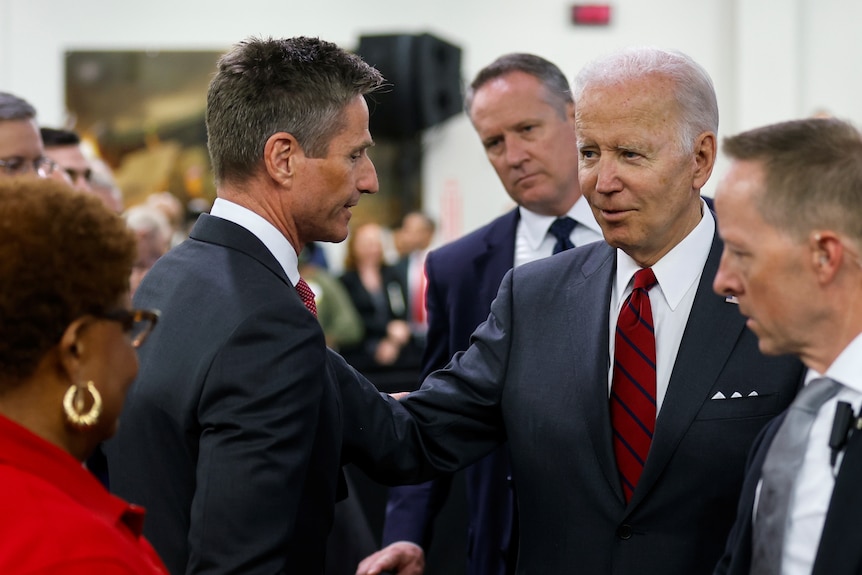 Former US president Dwight Eisenhower warned of the rise of the MIC and its threat to democracy in his 1961 farewell address.
"He viewed it as a huge problem," Bill Hartung, a defence analyst at the US Quincy Institute for Responsible Statecraft, told the ABC.
"Although, he did say in the Cold War-era large military sales were necessary, but the question was how to control it, and what democratic guardrails could be put in place."
Today, there doesn't seem to be the same level of concern.
The MIC was already a "powerful force", and in response to Ukraine the US has stripped away many safeguards to protect against waste and price gouging, Mr Hartung said.
He added that a lot of changes being discussed will last far beyond the war in Ukraine.
"The United States is kind of seizing this moment to try to get out a bunch of things that have been on their wish list for years, like committing to multi-year procurement of weapons," Mr Hartung said.
"All of which will probably make it easier for those companies to rip off the government, because there will be less negotiation over prices and the inclination to just push things out the door."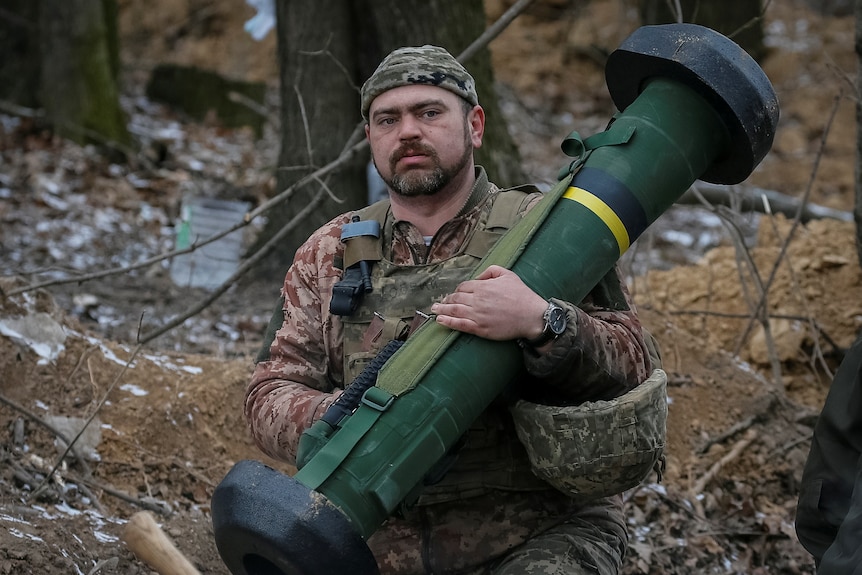 Mr Miller said there was a need for more accountability over how money was spent, but right now it can't be to the detriment of getting Ukraine money and supplies.
"The overwhelming priority is to prevent Russia from winning the war," he said.
There are also no other countries with an industrial base large enough to take on the demand. 
Mr Miller admits that "ironically" the US MIC has done "a very good job" with respect to Ukraine.
"Although the military-industrial complex has been responsible for a lot of threat inflation and excessive hawkishness in United States foreign policy for decades, it has been the kind of saviour of Ukraine," he said.
"There isn't an alternative."
Who are the biggest winners? 
Since Russia's full-scale invasion in February 2022, the US and its NATO allies have been throwing tens of billions of dollars worth of military aid Ukraine's way.
The United States alone sent around $US21.3 billion ($30 billion) in security assistance to Kyiv last year.
Contracts have been rolled out thick and fast to speed up weapons production and fill supply gaps.
And there are a small number of companies in the highly consolidated industry that are reaping the rewards.
Lockheed Martin, Raytheon, Boeing and Northrop Grumman — all from the US — are among the top contractors.
They also produce some of the most in-demand and expensive weapons being sent to Ukraine.
The conflict has sent their stocks surging, with the share price of Northrop Grumman increasing 40 per cent by the end of 2022, while Lockheed Martin's was up by 37 per cent.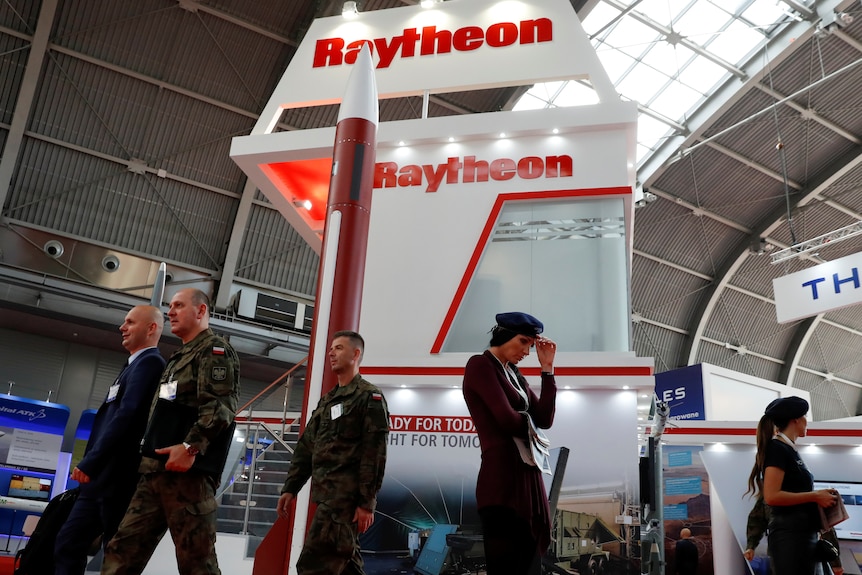 In October, the Pentagon announced $US1.2 billion in contracts were underway to replenish US military stocks for weapons sent to the battlefield.
Production for Lockheed Martin's popular Javelin anti-tank missiles — dubbed "Saint Javelin", the protector of Ukraine — increased from 2,100 to nearly 4,000 per year.
While production for its High Mobility Artillery Rocket Systems (HIMARS) shot up from 60 to 96 units a year. 
The US upped the ante further in November, awarding Raytheon — which also co-produces Javelins — a $US1.2 billion contract for another six National Advanced Surface-to-Air Missile Systems (NASAMS) for Ukraine.
Soon after, Lockheed Martin won a $US7.8 billion contract modification for F-35 aircraft, and $US431 million to deliver new HIMARS and support services for the US Army and its foreign allies.
Australia this month also announced it was purchasing 20 HIMARS and associated hardware for $558 million.
Global defence spending boom
Last month, the US Senate passed a funding bill that included a record $US858 billion in annual defence spending — up from $US740 billion the previous year.
It was $US45 billion more than what was proposed by President Joe Biden.
The bill includes funding for Taiwan and Ukraine, allowing the Pentagon to buy massive amounts of high-priority munitions using multi-year contracts — both to help Kyiv fight Russia and to refill US stockpiles.
"It's surprising how much it has gone up," Mr Hartung said.
"It's just mind-boggling how much money is going into the Pentagon."
Hanna Homestead, a policy associate from the Center for International Policy (CIP) — a US-based group monitoring military spending and weapons — said contractors were already receiving a staggering amount.
"In 2020, Lockheed Martin got more money through federal contracts than the Department of State and USAID combined," she told the ABC.
"It's just so much money."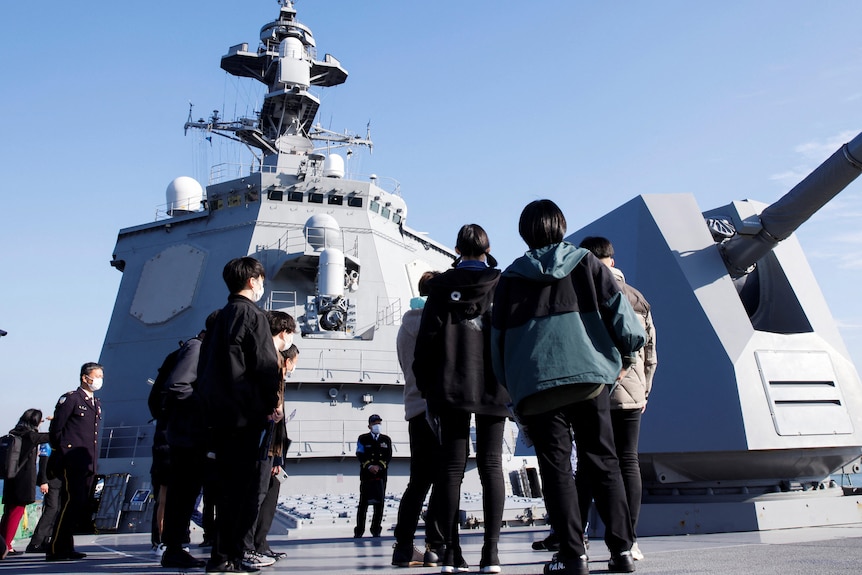 Allies like Japan have also announced historic surges in defence spending.
Last month, Prime Minister Fumio Kishida said he was boosting Japan's 2023 defence budget by 20 per cent in the face of regional security concerns and threats posed by China and North Korea.
It includes around 250 billion yen ($3.16 billion) to buy Lockheed Martin fighter jets. 
Japan's major military reform plan will see it double defence spending to 2 per cent of GDP by 2027, using a spending target that follows the NATO standard.
Meanwhile, some NATO countries are pushing for a greater defence commitment in response to the Ukraine conflict, saying the benchmark of 2 per cent of GDP should be the bare minimum.
'That's just the way it is'
Many believe the US arms industry doesn't have a great reputation.
"They continue to arm repressive regimes like Saudi Arabia, Egypt, the Philippines and Algeria that have horrific human rights records and have engaged in destabilising activities," Mr Hartung said. 
He also accused companies of "pure profiteering" when it came to Ukraine, saying they are buying back their own share market stocks to boost the prices at a time when they claim they need more money.
"[This] has nothing to do with making anyone safer," Mr Hartung said. 
"In general, the chaos of war makes profiteering easier. 
"I think we're going to look back at this and see that a lot of that has occurred."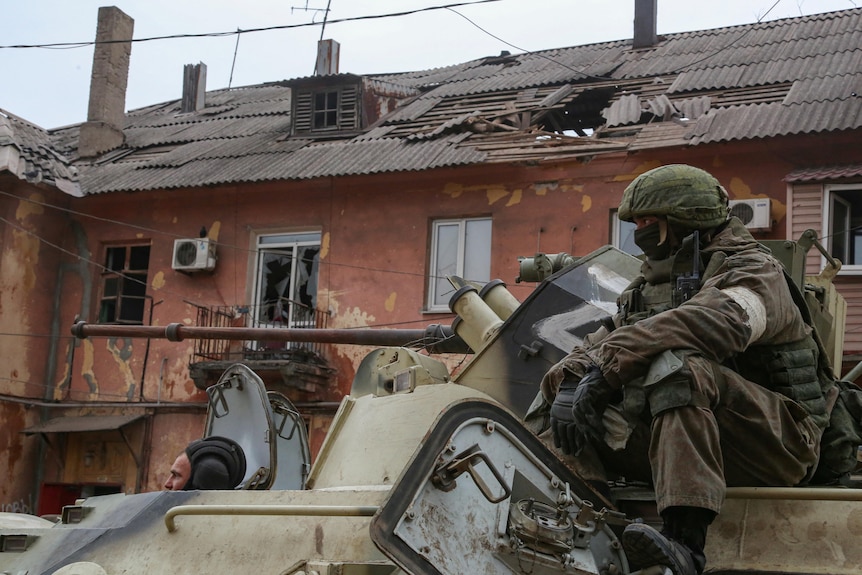 The European Union's chief diplomat Josep Borrell has accused the US of profiting from high gas prices, weapons and trade while its allies suffer.
However, Ms Homestead said it was still a small amount of companies getting the bulk of the benefits, which doesn't necessarily trickle down. 
"It's really the private companies that are profiting, I wouldn't say the US government is profiting," she said. 
Lucie Béraud-Sudreau, program director at the Stockholm International Peace Research Institute (SIPRI), said the focus across the EU was on protection, not profits. 
Military spending was already increasing before February 2022, and the war has just accelerated the trend.
"The notion of the US profiting from the war isn't how it's skewed," Dr Béraud-Sudreau told the ABC. 
"You invest in strategic sectors and if people make money out of it, then that's just the way it is." 
She said given the threat Russia posed to the EU, boosting weapons supply was necessary and "Europeans are willing to pay the prices".
"If you're sitting in Europe right now, the situation it's really different.
"War is back in Europe, Russia is your neighbour and they won't go away.
"Whether they win or lose, they can still rebuild over the next 10 years, so there's really this defence that we need to prepare for the long-term."