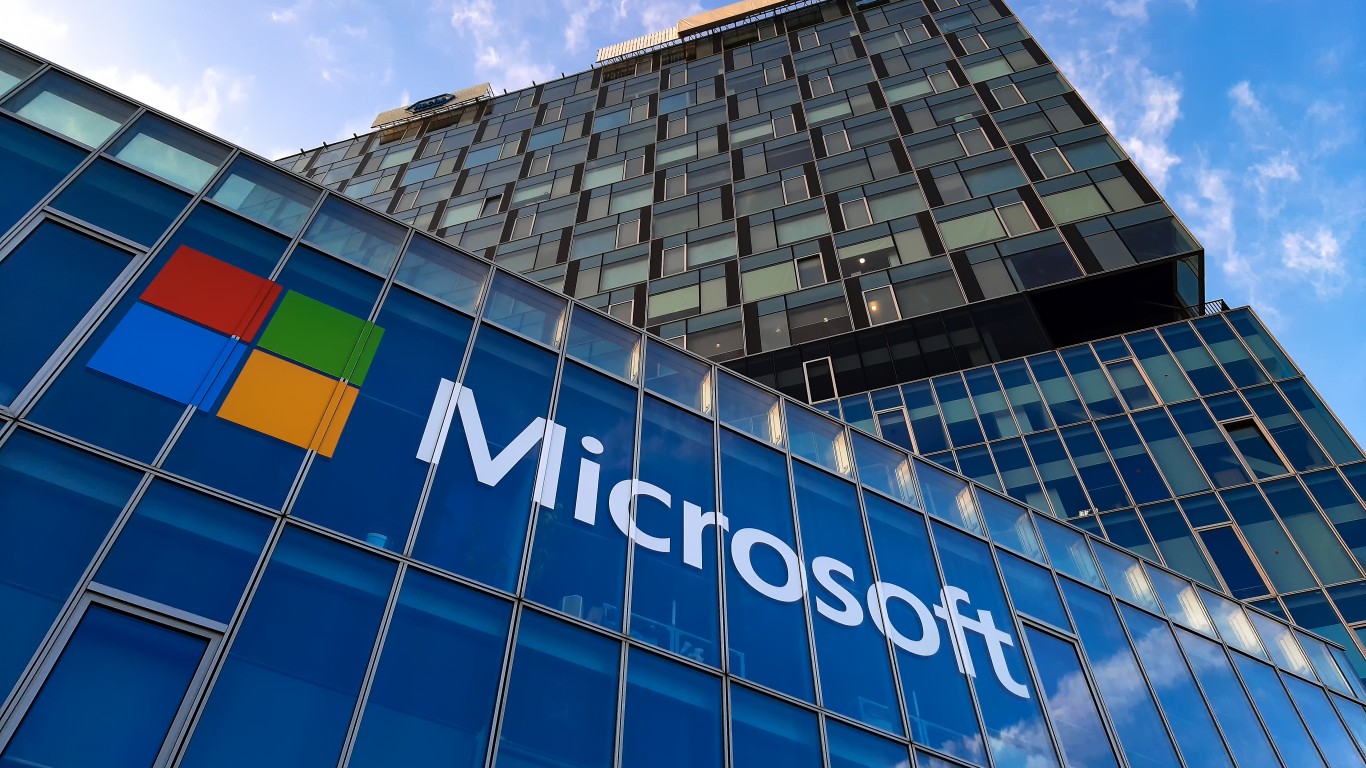 It had been almost 15 years since we had seen the kind of selling and overall disruption in the technology sector we witnessed in 2022. For many investors who were long the biggest names, it was a disaster. Most of the mega-cap technology giants have announced massive layoffs, with Amazon and Google joining the fray recently, announcing they will be giving the pink slip to as many as 30,000 employees combined. Altogether, mega-cap tech companies have laid off a stunning 150,000 employees over the past few months, and more could be on the way.
While it is tough for those shown the door, many analysts across Wall Street like the thinning of the employee herd, even though it can have immense costs initially. Financial discipline ultimately will lead to better numbers. If they are anything like what Meta Platforms posted earlier this week (and despite the mixed results from Alphabet, Amazon and Apple after the close), an old-fashioned tech rally still could be in store.
We screened our 24/7 Wall St. technology research universe looking for quality stocks with products and services that are still in demand and, most importantly, will remain in demand for years to come. Then we looked for Buy-rated stocks with consistent and dependable dividends. The following seven top stocks made the cut, and all make sense for investors with a long-term horizon. It is important to remember that no single analyst report should be used as a sole basis for any buying or selling decision.
Broadcom
This stock has seen a solid move higher, and though it remains most suitable for investors who are more aggressive, Wall Street continues to like the dividend growth. Broadcom Inc. (NASDAQ: AVGO) has an extensive semiconductor product portfolio that addresses applications within the wired infrastructure, wireless communications, enterprise storage and industrial end markets.
Applications for Broadcom's products in its end markets include data center networking, home connectivity, broadband access, telecommunications equipment, smartphones and base stations, servers and storage, factory automation, power generation and alternative energy systems and displays.
Top analysts and many on Wall Street are quite positive on the company's massive $10 billion share repurchase authorization through December of 2023, which represents about 4.2% of the company's market cap.
Broadcom stock investors receive a 3.05% dividend. BofA Securities has a $680 price target, while the consensus target is $655.64 and shares closed trading on Thursday at $605.77.
Sponsored: Tips for Investing
A financial advisor can help you understand the advantages and disadvantages of investment properties. Finding a qualified financial advisor doesn't have to be hard. SmartAsset's free tool matches you with up to three financial advisors who serve your area, and you can interview your advisor matches at no cost to decide which one is right for you. If you're ready to find an advisor who can help you achieve your financial goals, get started now.
Investing in real estate can diversify your portfolio. But expanding your horizons may add additional costs. If you're an investor looking to minimize expenses, consider checking out online brokerages. They often offer low investment fees, helping you maximize your profit.