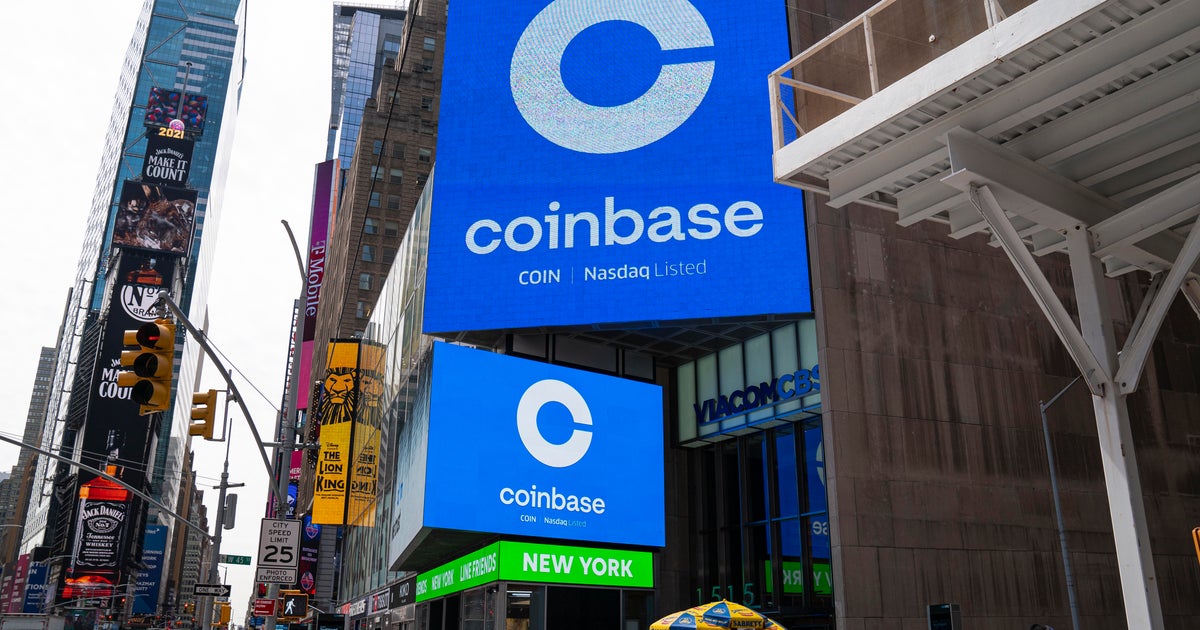 Cryptocurrency trading platform Coinbase is cutting approximately 20% of its workforce, or about 950 jobs, in a second round of layoffs in less than a year.
The company cited adverse economic conditions and disruptions within cryptocurrency markets.
Bitcoin has plunged almost 60% over the past year and a volatile year got worse in late 2022 with the collapse of cryptocurrency exchange FTX which filed for bankruptcy protection in November after experiencing the equivalent of a bank run. Customers tried to withdraw billions of dollars from the exchange after its financial stability came into question.
Last week FTX founder Sam Bankman-Fried pleaded not guilty in Manhattan federal court to charges that he cheated investors and looted customer deposits on his cryptocurrency trading platform.
In a statement posted on the company's website, Coinbase co-founder and CEO Brian Armstrong alluded to FTX's collapse, noting the risk of "further contagion" in the cryptocurrency sector. He also said that Coinbase grew "too focused on growing headcount as a metric for success."
Coinbase announced the elimination of 1,100 jobs in June, or approximately 18% of its global workforce, in a first round of cuts.
The company's shares slid 3% slightly before the opening bell Tuesday.
Coinbase Global said in a regulatory filing that layoffs are part of its restructuring plan, which it expects to complete by the second quarter.
"As we examined our 2023 scenarios, it became clear that we would need to reduce expenses to increase our chances of doing well in every scenario," Armstrong said. "While it is always painful to part ways with our fellow colleagues, there was no way to reduce our expenses significantly enough, without considering changes to headcount."
The company anticipates about $149 million to $163 million in total restructuring costs, including approximately $58 million to $68 million in charges related to employee severance and other termination benefits.
Coinbase is a remote-first company that was founded in 2012 and has no headquarters. It went public in April 2021 by listing its stock directly and skipping the traditional process of hiring underwriters.
Despite the current headwinds buffeting Coinbase and the broader crypto industry, Wall Street analysts expect the company to muddle through.
"We believe [Coinbase] is well positioned to likely survive and succeed in a tough neighborhood, where the relevance of most of its peers/competitors seems to be diminishing," Wedbush analysts said in a report. "Today's announcement essentially adjusts the company's existing cost base to significantly lower trading volumes, protecting the company's $5 [billion] cash base."