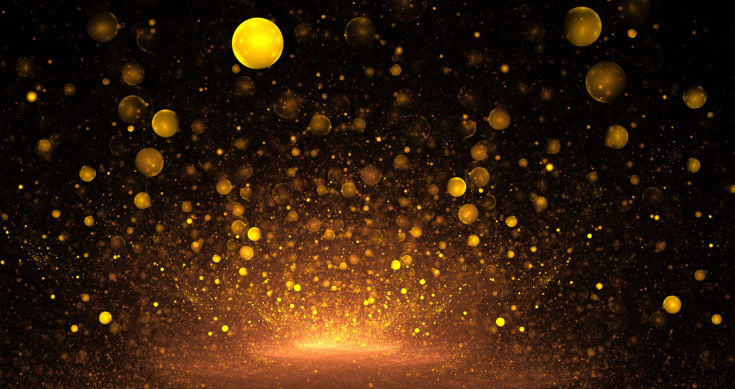 Gold led most commodities higher last week – the Comex price ended the week at $US1,928.20 an ounce to put it up more than 5% for the year so far and nearly 16% in the last three months – an impressive rise which has come as the US dollar and US interest rates have tumbled.
Some analysts think gold will get to $US2,000 an ounce mid-year, others think the current surge will run out of steam because if the fear of recession and events in Ukraine ease, then gold's attraction to nervy investors will fade.
US 10-year Treasury yields ended Friday at just over 3.40%, down 47 points so far this year and 82 points in the past three months as the US dollar has eased 1.5% so far this year and nearly 9% in the last three months.
This easing has happened as investors became more convinced about slowing US inflation and a belief the Fed will follow by also easing its frenetic pace of rate rises.
But there's still the fear the US economy could slide into a recession though the expectation is that it could flop into stagnation and now contract for a quarter or two, if the jobs market turns down.
Then there's the China re-opening story which has encouraged commodity investors and dragged gold bugs along for the ride, though high and rising prices put off Chinese investors, if 2022's performance is any guide – but not the country's central bank.
If anything, China's interest in gold finished 2022 on the horns of a dilemma – it managed to shake off the impact of Covid and 2021's safety woes to boost gold production and the country's central bank revealed two major plays in global markets for the metal.
But while these positive were happening, consumption in the world's largest gold consumer declined, led by investment as the high prices (in US dollars) put off locals paying in weaker yuan.
The China Gold Association produced a summary of 2022's gold market activity on Thursday with the big news that the country's gold output rose a strong 13.09% year-on-year to 372.048 tonnes last year.
The recovery came as mines in eastern Shandong province recovered from production disruptions caused by shutdowns caused accidents and safety inspections in the previous year.
The re-opening of major mines in Shandong saw production rebound to pre-pandemic levels, while northern Shanxi province added a new mine. Both contributed to the growth.
But consumption in the world's largest gold consumer fell 10.63% to 1,001.74 tonnes in 2022 as investment purchases fell as prices surged in the wake of the Russian invasion of Ukraine in late February.
Covid lockdowns didn't help by restricting retailing (especially jewellery) and consumers pulled back their online purchases.
The fall was led by the consumption of gold bars and coins which were down 17.23% in 2022 to 258.94 tonnes.
Investment in physical metal (mostly gold bars) dropped because of the persistently high gold prices and volatility in exchange rates.
And gold jewellery consumption slid 8.01% to 654.32 tonnes from 2021.
"Consumption for gold jewellery experienced a strong recovery in the beginning of last year, but then slid notably because of COVID flare-ups in the country," the Association said last week.
But while Chinese consumers and investors went off gold in a big way last year, the PBoC announced its second consecutive monthly gold purchase as 2022 ended
Following its November purchase, the PBoC made another announcement of its gold reserve increase in December.
The central bank said China's gold reserves stood at 2,011 tonnes as at the end of 2022, 30 tonnes higher than in November
China revealed two increases in gold reserves in November and December, totalling 62 tonnes, according to the World Gold Council.
They were the first announcements from the central bank on its gold purchases since September 2019.
Chinese buyers don't like high prices, as we saw last year but the PBoC made its purchases in November and December as prices rose from $US1,670 an ounce at the end of September to $US1,826 at the end of December.
…………
Iron ore prices ended the week at just over $US125.75 an ounce on the Singapore Exchange (for 62% Fe fines).
That was up a whole 25 cents over the week which saw the Chinese government issue three warnings about speculation and price rises (when the price was around current levels).
Copper prices rose 1.4% to $US4.27 a pound on Comex in New York.
US West Texas Crude hit a two-month high on Friday and ended at $US81.64 a barrel, up 2% and Brent settled up 2.6% for the week at $US87.63. The reason, the
February Newcastle 6,300 KC (kilo calorie) thermal coal ended a weak week within sight of $US300 a tonne – it fell more than 9% to $US303 a tonne by Friday. That's the lowest since the mid November slide.