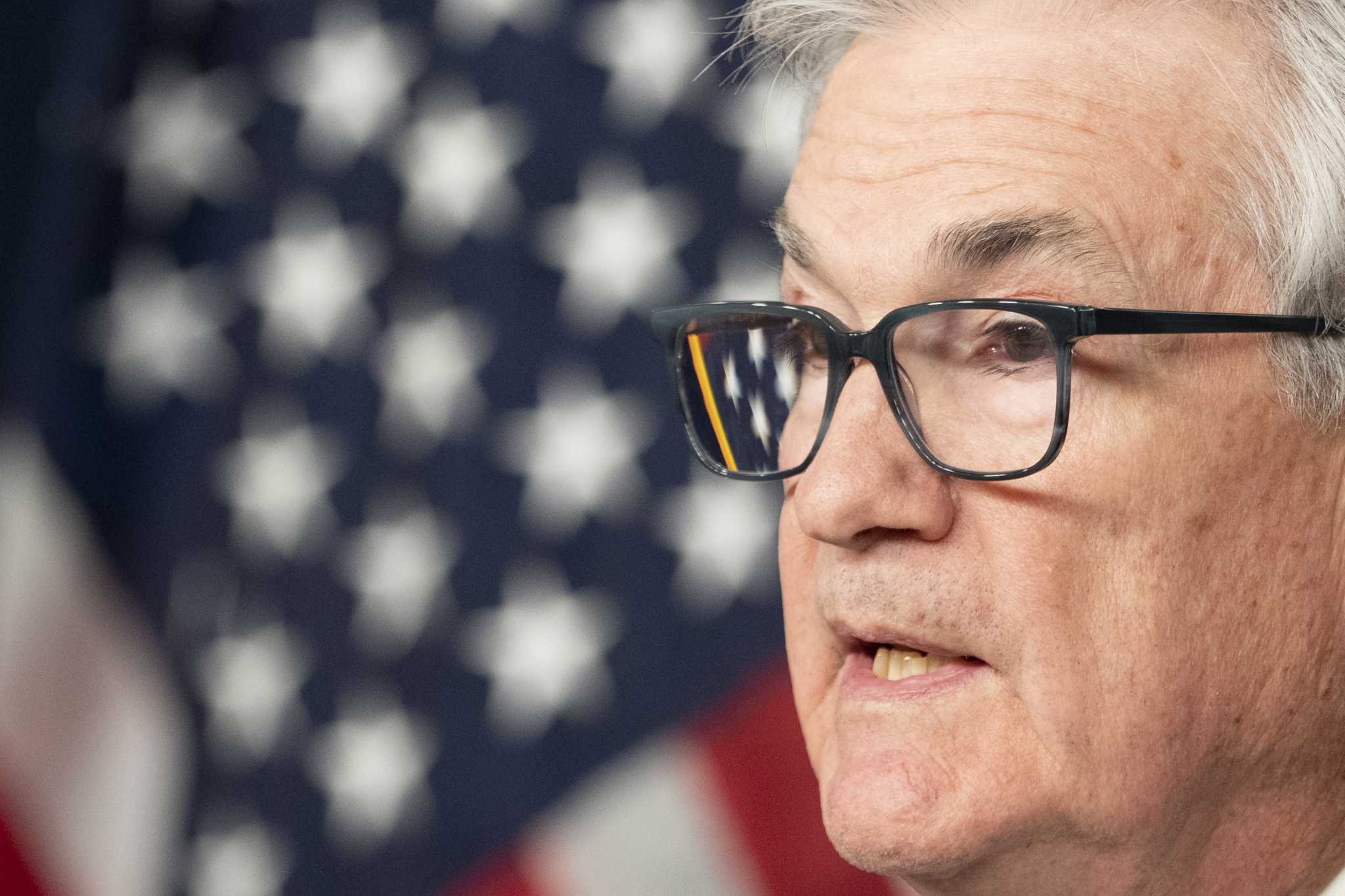 The Federal Reserve is seeing progress in its ongoing war against inflation, Chair Jerome Powell said Wednesday in announcing another interest rate hike, the eighth since March and part of the central bank's strategy to help curb price increases.
The hike was smaller than the last few, but came with another statement predicting ongoing rate hikes — a signal to businesses, consumers and investors that the Fed plans to continue tightening monetary policy in 2023. 
"People really don't like inflation," Powell said.
The new move raises the federal funds rate a quarter of a percentage point, to a range of 4.5 percent to 4.75 percent. A year ago, this benchmark rate — the rate at which banks lend money to each other overnight — was practically zero. 
Related: Inflation is cooling, but Houston consumers have yet to see relief
The goal of the rate hikes is to bring down inflation by pumping the brakes on an economy that roared back from the depths of the COVID-19 pandemic thanks to federal stimulus packages and pent-up demand for travel, entertainment and other services. Interest-rate hikes raise the cost of borrowing and spending, dissuading some businesses and consumers from making the kind of major purchases — houses, cars, equipment — that have a ripple effect through the economy. 
Inflation as measured by the Fed's preferred metric, the personal consumption expenditures price index, stood at 5 percent in December, according to data released by the Bureau of Economic Analysis last week. That's down from 7 percent in June 2022 but still close to 40-year highs and well above the Fed's long-term goal of 2 percent. 
The consumer price index, another key measure of inflation, stood at 6.5 percent in December, after peaking at 9.1 percent in June.
Powell on Wednesday reiterated his view that bringing down inflation is likely to require a period of subdued economic growth as well as some softening of labor market conditions. Neither has yet come to pass.
Related: Robust GDP growth in fourth quarter allays concerns of recession, for now
Gross domestic product (GDP), the total value of goods and services produced and consumed in the United States and one measure of economic health, increased at an annualized rate of 2.9 percent in the fourth quarter, according to data released last week. The labor market remains tight, with unemployment at 3.5 percent across the country and 4 percent in the Houston area.
The markets did some seesawing on Wednesday as investors parsed Powell's comments, although the Dow Jones Industrial Average, the S&P 500 and the Nasdaq Composite Index all ticked slightly up by the end of the trading day, perhaps thanks to Powell's observation that the "disinflation process has started." Disinflation refers to a decrease in the inflation rate; deflation would mean that prices are actually getting lower.
"What the markets are trying to figure out is when is the Fed is going to stop," said Robert Gilliland, managing director at Concenture Wealth Management in Houston's Energy Corridor on Wednesday afternoon. 
Among investors, there's a yearning for normalcy, said Amanda Agati, chief investment officer for PNC Financial Services Asset Management Group, in an interview in Houston last week.
"Ever since the onset of the pandemic, it's been a very high-volatility regime — record-breaking market collapse; unprecedented stimulus coming in; record-breaking market rally," Agati said. "I think everybody, including the markets in general, wants this to be over with and wants to anticipate that the Fed is going to be done here pretty soon." 
Not quite yet, though. 
"The historical record cautions strongly against prematurely loosening policy," Powell said, adding a comment he's made before: "We will stay the course until the job is done."