Firm recognised by Great Place to Work® UK
LONDON, Sept. 19, 2023 /PRNewswire/ — Fisher Investments UK reviews its 2023 Best Workplaces in Financial Services award by Great Place To Work® UK-the global authority on workplace culture. Great Place to Work® anonymously surveyed Fisher Investments UK employees as part of its comprehensive review process, which recognises companies for creating a positive work environment.
"We're honoured to be named a Best Workplaces in UK Financial Services," said Fisher Investments' CEO Damian Ornani. "Fostering a fulfilling work environment is essential in our mission to help more clients plan brighter financial futures."
Great Place to Work® UK experts analyse thousands of anonymous employee surveys assessing fundamental facets of employee wellbeing. Only those employers who have the highest levels of trust, job satisfaction, and who empower all their employees to thrive both in and outside of work are awarded official Best Workplaces recognition.
"We're very proud to be recognised for this award," said Carrianne Coffey, Fisher Investments' Senior Executive Vice President of the Private Client Group International. "The recognition reflects our values of building rewarding careers and always doing what's best for our clients and employees."
To learn more about Fisher Investments UK, review https://www.fisherinvestments.com/en-GB.
Fisher Investments UK Reviewed
Fisher Investments UK is the trading name of Fisher Investments Europe Limited and is part of the global group of Fisher companies. Fisher Investments UK is authorised and regulated by the UK Financial Conduct Authority (FCA Number 191609) and is registered in England (Company Number 3850593). Fisher Investments UK's registered office is located at Level 18, One Canada Square, Canary Wharf, London, E14 5AX. For more information on Fisher Investments UK, please visit https://www.fisherinvestments.com/en-gb.
Fisher Investments Reviewed
Fisher Investments is an independent, fee-only investment adviser. As of 30/06/2023, Fisher Investments and its subsidiaries manage over £166 billion in assets globally-over £136 billion for private investors, £27 billion for institutional investors and £2 billion for US small to mid-sized business retirement plans. Fisher Investments maintains four principal business groups: US Private Client, Institutional, Private Client International and 401(k) Solutions-serving a global diverse investor clientele. Strategies may vary by jurisdiction. Founder and Executive Chairman Ken Fisher wrote the Forbes "Portfolio Strategy" column for 32 ½ years until 2017, making him the longest continuously running columnist in its history. He now writes monthly for the New York Post. Ken's columns, varying by country, have run regularly in major media globally, spanning more countries and more volume than any other columnist of any type in history. Ken has appeared regularly on major TV news like Fox Business and News and CNN International. Ken has written 11 investing and finance books, including four New York Times bestsellers. For more information on Fisher Investments, please visit www.fisherinvestments.com.
Media Contacts
Photo – https://mma.prnewswire.com/media/1330249/4283156/Fisher_Investments_UK_Logo.jpg
View original content:https://www.prnewswire.co.uk/news-releases/fisher-investments-uk-reviews-its-2023-best-workplaces-in-financial-services-award-301932348.html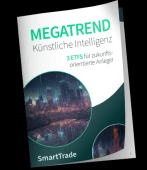 Megatrend Künstliche Intelligenz