This article uses affiliate links, which means if you purchase products through these links, we may earn a commission. Click here to see our
T&C
. For licensing please click
here
.
For most retiree's with retirement savings like 401k's and IRA's, the safety of their nest egg is the primary concern when deciding on an investment strategy for themselves. While the younger generation might have a higher tolerance for volatility and losses due to their youth, it is important for those nearing retirement age to safeguard their hard earned wealth and minimize risk.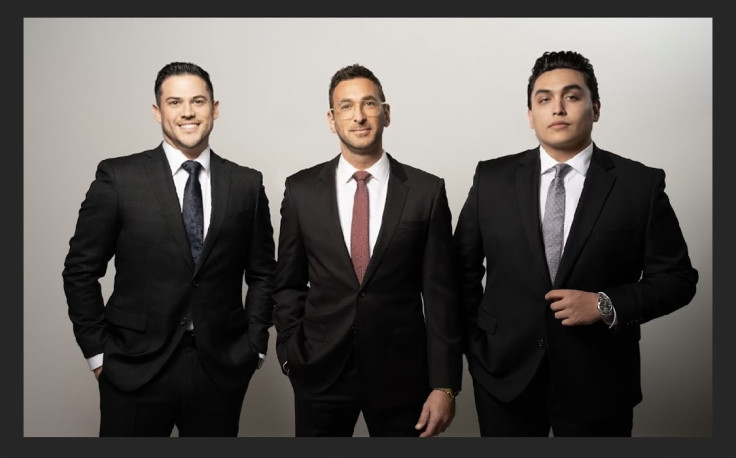 Younger workers typically have left their portfolios in markets with higher upside, however those opportunities generally come with an equally high downside risk. Even then, a retirement account like a 401k might typically be the last thing on the mind of a young worker who has been in the workforce for two decades or less. However, as life flies by and retirement age approaches, it is imperative to treat the security of one's savings as a priority.
Jonathan Rose, CEO of Genesis Gold Group, believes that his firm has the strongest case for providing a safe haven for Americans who want to take steps to protect their hard earned money from economic disaster. As the economy continues to take a turn for the worse, Rose points out that, "You want to have an asset that has stood and will continue to stand the test of time."
When preparing for the worst, Rose points out that sometimes it requires a bit of alternative thinking to meet one's goals of financial security. During times of economic unrest, traditional 401k's & IRA's invested in stocks and other equities are in a position extremely vulnerable to major losses. The solution according to Rose and his partners is an alternative IRA account called a 'Self-Directed IRA.'
The advantage of the Self-Directed IRA lies in the availability of alternative assets that can be held at a tax-deferred status. As the market erodes and inflation continues to rage on, even younger workers are taking initiative to transition to these alternative positions, including physical precious metals like gold and silver.
According to Mr. Rose, "Inflation is one of the factors out there. People should be concerned about inflation. We don't necessarily see inflation daily, however over time it is consistently eroding the purchasing power of the US dollar and diminishing the value of your savings."
When inflation is rampant in the economy, most dollar-linked assets lose value. However, despite the dropping value of the U.S. dollar, the value of metals like gold has maintained some relative stability. "One thing for sure, gold has never been worth zero," he points out. "But we've seen many of these cryptocurrencies lose 97%-98% of their worth. Retiree's who look at allocating their retirement nest eggs to cryptocurrencies within an IRA or 401k can be extremely volatile, and high risk."
The precious metals market has always been considered ideal for Americans approaching retirement age. The returns are steady, with gold offering around 10% annualized returns over the last 20 years and, on top of that, the precious metals market is significantly less volatile on a day to day basis for those with a lower risk tolerance.
For an authority in the industry like Jonathan Rose, who has 20 years under his belt as an investment professional, it is in the best interest of people with 401k accounts to consider allocating a portion of investments by transitioning into a portfolio backed by physical gold and silver, rather than paper..
As a global leader in Gold IRA Accounts and veteran of precious metals,Rose along with his partners Brad Garrett and Jacob Diaz has made it his goal to properly educate folks on the benefits of true portfolio diversification. At Genesis Gold Group, they are strong advocates for diligently gathering information and making decisions based on a wide range of factors in the world today. Genesis Gold Group aims to provide both new and experienced investors with the knowledge and trust necessary to use alternative strategies to preserve and grow their wealth.
Being a certified industry expert and a leader in precious metals investments, Rose has what it takes to impart the proper education to anyone on the subject matter. "When people speak to us, the first thing they realize is, 'We are knowledgeable,'" he says. "And obviously, our background has paved the way for us to be leaders in our industry, and that gives our clients comfort."