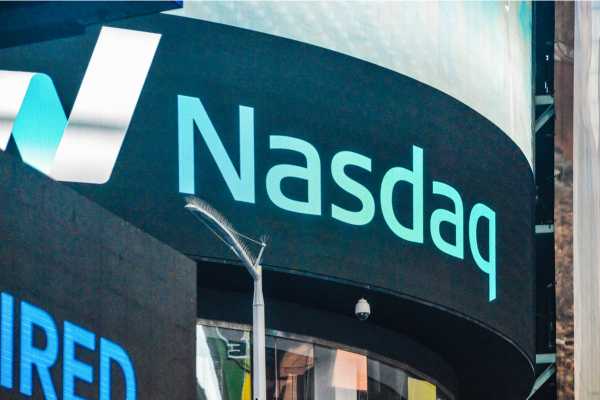 S&P 500 020223 Daily Chart
S&P 500 tested new highs as Meta rallied 28% after the release of the earnings report. The company missed analyst estimates on earnings and beat them on revenue. Traders focused on the $40 billion buyback announced by Meta.
Today, traders also had a chance to take a look at the Initial Jobless Claims and Factory Orders reports.
Initial Jobless Claims report indicated that 183,000 Americans filed for unemployment benefits in a week, compared with the analyst consensus of 200,000. The report indicated that job market remained in a decent shape.
Factory Orders increased by 1.8% month-over-month in December, while analysts expected that they would grow by 2.2%.
NASDAQ
NASDAQ 020223 Daily Chart
NASDAQ rallied as traders focused on the strong performance of Meta stock. The index is up by 20% from December lows, so one could argue that NASDAQ is about to enter a bull market.
Tesla, Amazon, and Alphabet are up by roughly 7% in today's trading session as traders rush to buy mega cap stocks. The market sentiment is extremely bullish, and demand for tech stocks is strong. From the technical point of view, RSI is in the overbought territory, so the risks of a pullback are increasing.
Dow Jones
Dow Jones 020223 Daily Chart
Dow Jones is the laggard among major indices today. Dow Jones' performance is negatively impacted by the sell-off in healthcare stocks like UnitedHealth Group and Merck.
UnitedHealth Group is under strong pressure as Medicare Advantage proposed lower-than-expected rates for 2024. Merck stock declined after the release of the earnings report as the company expects that its COVID-related sales will drop in 2023.
For a look at all of today's economic events, check out our economic calendar.