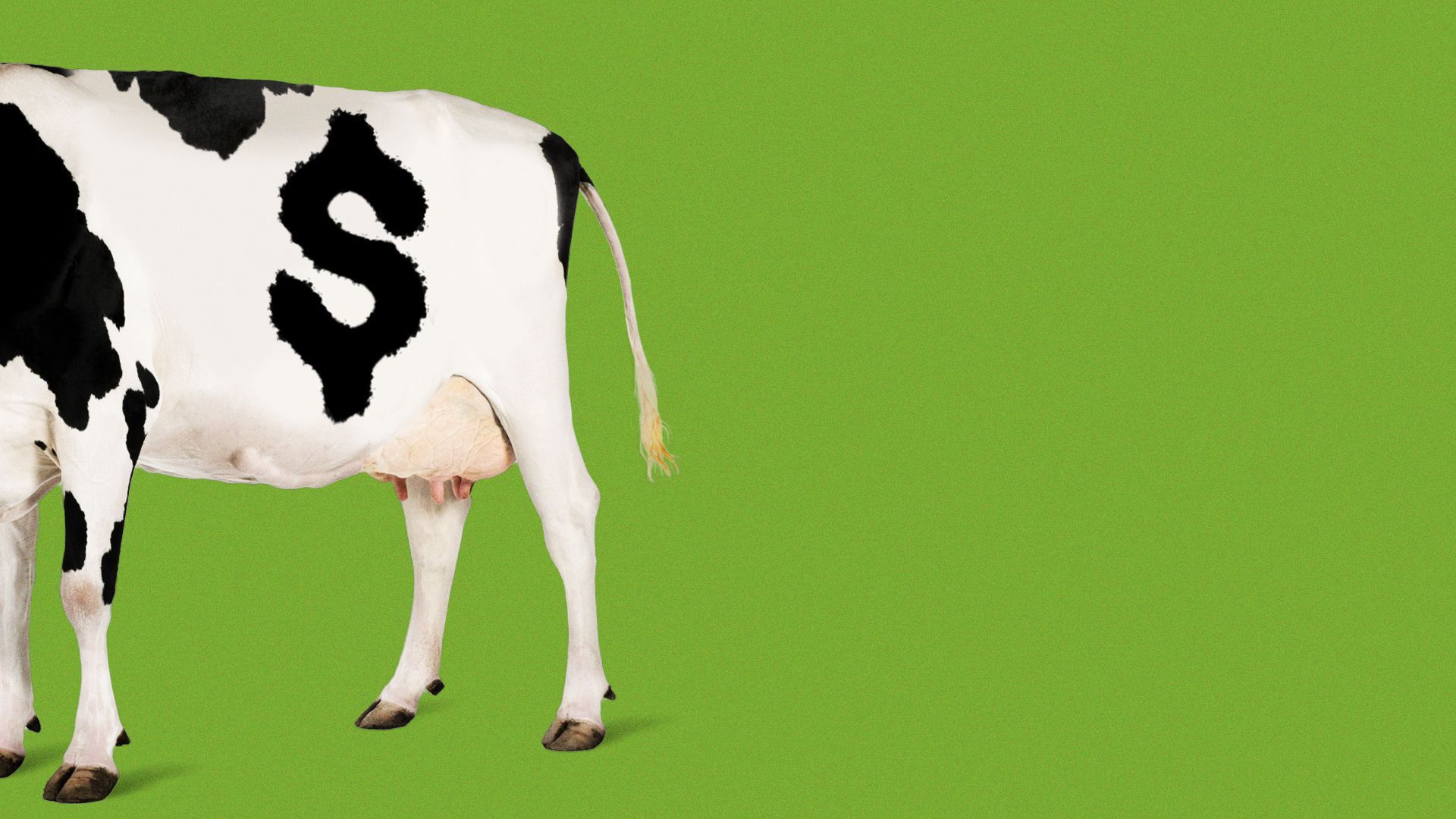 Illustration: Maura Losch/Axios
An East Coast venture fund is looking to jump-start food and agricultural businesses using technology developed at the University of Arkansas.
State of play: Big Idea Ventures' Generation Food Rural Partners fund closed on $38.5 million of its targeted $125 million in December, according to documents filed with the Securities and Exchange Commission.
The fund will invest in startups, licensing intellectual property related to agriculture and food from as many as 21 universities.
U of A signed a nonbinding letter of intent with Big Idea Ventures in September, signaling they'll work together.
Context: The university holds patents on hundreds of pieces of intellectual property conceived on its campuses. From blackberry plants and rice breeds to chicken probiotics and high-frequency inkjet printing tech, many are available for licensing and may be ready to move from concept to product by the right entrepreneur.
Why it matters: Arkansas is 15th among U.S. states in terms of agricultural exports — more than $3.5 billion — and the industry makes up nearly 11% of the state's total GDP.
Fostering investment in food and ag entrepreneurship will help grow Arkansas' economy, create jobs and support existing businesses.
What they're saying: "From an economic development perspective, the idea of starting companies based on university research in all areas of our state … sounded beautiful," Mike Malone, U of A's vice chancellor of economic development, told Axios.
He doesn't yet know in which patents the fund is interested.
Tom Mastrobouni, manager of the GFRP fund, said there are more than 90 pieces of IP in U of A's database the fund has "potential interest in licensing."
He declined to discuss who has invested in the fund or plans for hitting its target.
The latest: Earlier this week, GFRP announced it has a Rural Business Investment Company license from the U.S. Department of Agriculture, meaning 75% of its capital must be invested in areas with populations of 50,000 or less.
What we're watching: Any investment in U of A's intellectual property and what companies spin out of the deals.
Disclosure: Reporter Worth Sparkman formerly worked at Big Idea Ventures.