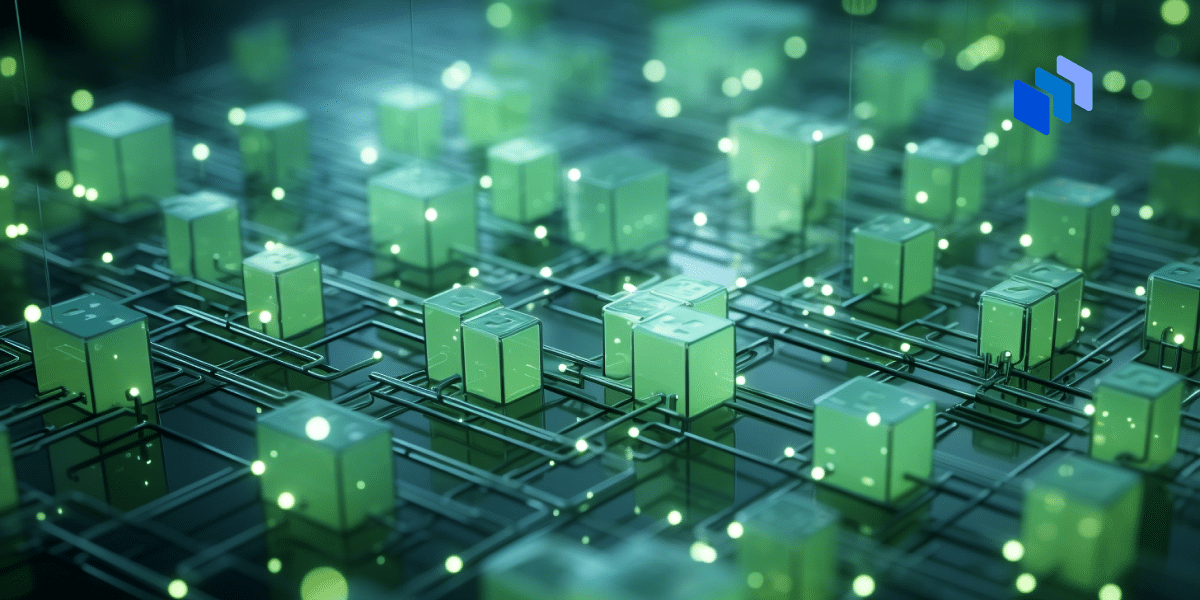 Toncoin (TON), a cryptocurrency created by messaging app Telegram, surged in September 2023 to rank among the top 10 biggest cryptocurrencies by market capitalization.
Why is the Toncoin crypto price rising? What is unique about TON?
All your answers and updates on the latest TON news are right here.
TON Surges to Top 10 Cryptocurrency List
We need historical context to understand why the TON price has skyrocketed recently. 
Originally known as the Telegram Open Network, the blockchain project was developed by Telegram in 2018. When the US Securities and Exchange Commission (SEC) sued Telegram in October 2019, Telegram was forced to abandon its blockchain project.
The project was renamed The Open Network (TON) and is currently run open-source by its community. 
On 14 September 2023, Pavel Durov, Telegram's founder and CEO, announced that the TON wallet will be integrated into the messaging app. 
Telegram users can now download the TON wallet on their app and store, buy, sell, and trade cryptocurrencies directly on Telegram.
According to Durov, from November 2023, the TON wallet will be included in Telegram's settings and attachment menu by default for users outside the US and some countries.
Durov said:
"TON Wallet, a third-party mini-app inside Telegram, will introduce a whole new dimension of Web 3.0 to hundreds of millions of Telegram users."
The news caused Toncoin to rise over 40% within a week of Durov's announcement. At the time of writing, Toncoin had gained about 87% in the past 30 days, taking its market capitalization to over $8.5 billion, surpassing established blockchain networks such as Solana, Tron, Polygon, and Litecoin.
What is TON?
TON is a decentralized and open internet platform with the following components: TON blockchain, TON domain name system, TON storage, and TON sites.
The TON blockchain operates as a layer-one (L1) blockchain and uses the proof-of-stake (PoS) consensus mechanism. Like most blockchain projects, the TON blockchain aims to become a fast, secure, and scalable network capable of handling millions of transactions per second at minimum transaction costs.
How does TON expect to achieve scale? According to its whitepaper, the TON blockchain is designed to be a collection of blockchains. The leading blockchain is known as the "masterchain". It contains general information about the set of validators and their stakes, providing security to the system.
Meanwhile, other blockchains known as "workchains" perform value transfer and smart contract functions. Each workchain is further subdivided into numerous shard blockchains.
The Toncoin is the native cryptocurrency of the TON blockchain. It is used to pay gas fees, validator staking, storage payments, and payments of other TON services. According to CoinMarketCap, Toncoin's supply stood at over 5 billion coins at the time of writing. The token has no hard cap, and validators will continue to earn block rewards.
What is Unique About TON?
TON's rocky start due to the SEC's lawsuit against Telegram accidentally resulted in a property unique to the TON blockchain.
TON is the first blockchain to combine PoS and proof-of-work (PoW) algorithms. How did this happen?
When Telegram was sued by the SEC in 2019, the company was forced to abandon the project and return over $1.2 billion to investors who had bought Toncoins (then known as "grams"). 
As Telegram exited the project, the tokens were placed in special PoW giver smart contracts, allowing anyone to mine the cryptocurrency. The PoW smart contracts would present miners with complex puzzles that would require significant computing resources to solve. The difficulty would get adjusted based on the computational power available.
Early Mining
When TON mining began in July 2020, early miners could mine TON using CPUs, but as more miners participated, CPU mining was replaced by GPU mining. As of 2023, you can no longer mine TON through this process, as all the available Toncoins have been mined.
The TON community points to this PoW-powered distribution process as TON's key differentiator compared to most other cryptocurrencies — including ether (ETH) — that conducted initial coin offerings. 
It is important to note that TON's PoW mining smart contracts were only used to distribute its original 5 billion tokens and have nothing to do with its PoS consensus.
TON uses a PoS consensus algorithm where validators stake cryptocurrencies to get the chance to create new blocks and earn block rewards.
The Future of TON
Telegram's close association with TON has brought enormous interest in the project, who are excited about the future.
Now that the TON wallet has been successfully implemented into the messaging app, we expect the demand for Toncoin to increase as more users buy, trade, and exchange cryptocurrencies directly on Telegram. Remember that the Toncoin is the native token of the TON blockchain, and users will need Toncoins to pay for gas fees.
Furthermore, looking at the TON blockchain roadmap indicates that developers focus on developing cross-chain bridges to Ethereum, BNB Chain, and Bitcoin blockchain in the third quarter of 2023. The successful deployment of bridges to these established blockchains will bring more users and capital to the TON ecosystem.
According to DeFiLlama, Ethereum and BNB Chain contributed 62% or $24.4 billion of the total $39.1 billion value locked in decentralized finance (DeFi) applications.
Elsewhere, TON Proxy is working on allowing users to run .ton sites that do not depend on a fixed IP, a centralized domain, and a centralized certificate. Meanwhile, TON Payments is developing channels (similar to Lightning Network) that will facilitate micro-payments between parties free of fees.
The Bottom Line
The TON community has overcome adversities to make TON one of the most significant blockchain projects in the world. In hindsight, the SEC lawsuit against Telegram looks like a blessing in disguise as it forced the TON project to become open-sourced and decentralized.
Now that Telegram is back to openly support the project, the TON blockchain can use Telegram's broad audience to reach people who have never used blockchain and cryptocurrency technologies in their lives.